Svendborg Erhvervskontor (business bureau) is a relatively new organization in the Municipality of Svendborg. The organization was set up in 2019 due to discontent with the business climate in the Municipality of Svendborg. The primary purpose of the business bureau is to assist with the creating of a better business climate.
Søren Bach-Hansen is head of Svendborg Erhvervskontor. It is his responsibility that the business bureau works as a link between the business community and the different authority functions which the companies meet. He is also responsible for creating a forward-looking development of the local business community.
It is in this last-mentioned connection that Søren Bach-Hansen has worked together with Michael N. Wilkens.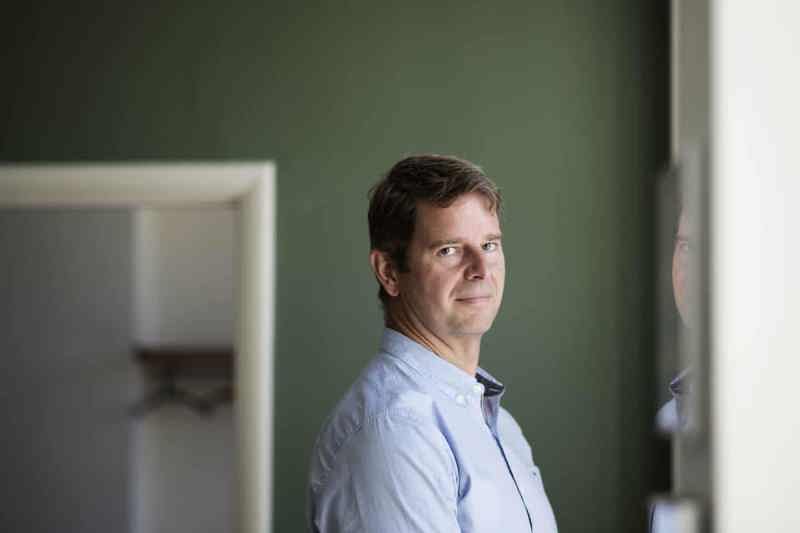 Søren Bach-Hansen
Based on the local history of the town with a lot of maritime activity, the municipality wanted to turn South Funen into a maritime centre of excellence. The purpose is to create a further cooperation between the existing companies and to form the basis of future establishment and increase of workplaces.
Reconciliation of different interests
To succeed with the ambition to become a maritime centre of excellence, Søren Bach-Hansen wanted to unify the largest stakeholders. He wanted to form an alliance between the educational and knowledge institutions, the private business sector and public authorities to make them support and develop each other.

The purpose was to gather the parties in one room, agree on the direction of the cooperation and decide which way to go first.
"This was the process which Michael facilitated for us in a way which I found completely superior," says Søren Bach-Hansen.
"It was a pretty good job because many different stakeholders were present in the room," he says. "There were many different standpoints but through his own process, he actually managed to boil it all down to a number of focus areas which we could all agree on."
Competent facilitation
The strategy process ended with a joint decision to pursue the ambition to establish and strengthen South Funen with a maritime centre of excellence via three focus areas. The educational and knowledge institutions should work more together. Lighthouse projects were to be initiated in order to point out to the outside world that a local centre of excellence exists within the maritime area. The final task was to communicate and brand South Funen as a maritime centre of excellence.

Søren Bach-Hansen has been very positive towards the process.
"I found it incredibly thoroughly executed," he says.
He has not yet met anybody who could facilitate strategy processes as skilfully as Michael N. Wilkens. Søren Bach-Hansen has often participated in processes with a vague output which is difficult to implement afterwards. However, this is not the case with this strategy process.
"He did it in a way I have actually never seen before," he says. "I have not experienced anything better yet."