Companies can no longer survive for decades without making substantial changes to their business model design.
Times have changed. Today, all companies are risking disruption. Not even those age-old businesses that we thought would last forever are free from risk. At any moment, a new company may emerge that has found out how to do things differently. It may arrive as a new business model or a value proposition that changes the face of the entire market.
Faced with this risk, companies need to continuously innovate their business models.
Whoever you are, you need to asses the quality of your business model and your value propositions at regular intervals. You need to make continual improvements to your current business model, and you need to develop new business ideas for tomorrow.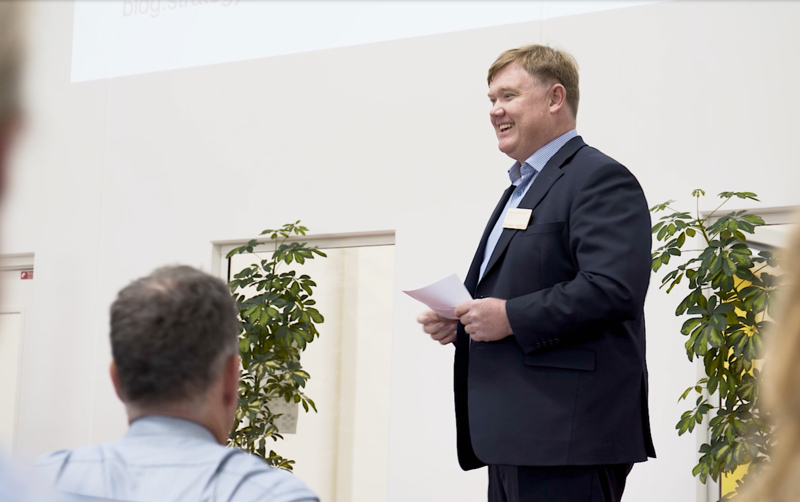 Strategyzer Executive Advisor Michael N. Wilkens
Re-thinking businesses
Michael N. Wilkens is partner in the Strategyzer Advisory Group in business model innovation. Together with Alexander Osterwalder and a team of other experts, he helps companies worldwide to get ahead in the world of business model innovation. 
A key tool which you will encounter when working with Michael N. Wilkens is the Business Model Canvas. The Business Model Canvas is a very useful tool to describe, develop and assess business models. The tool was developed by Alexander Osterwalder and it offers a great way to engage with the fundamental pillars of your business. The Business Model Canvas will help you assess the quality of your business model design.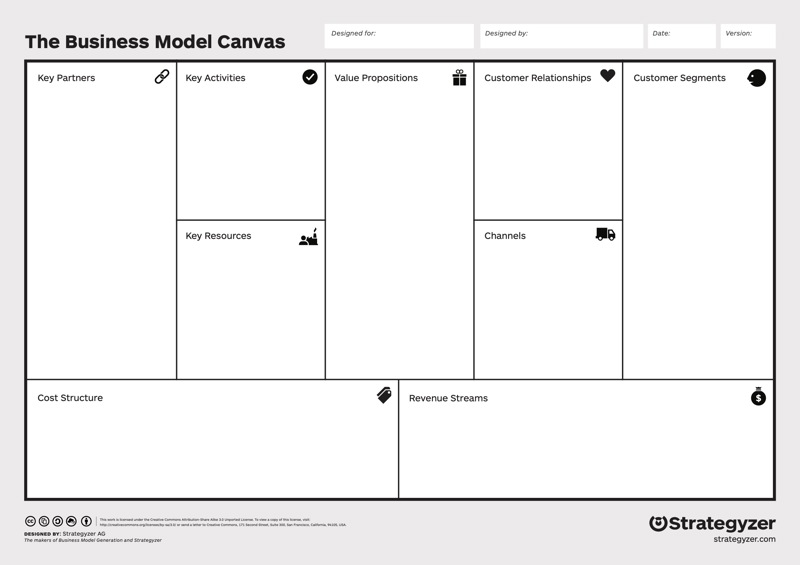 The Business Model Canvas
In PinPointers, we offer workshops, consultancy and training in business model innovation showing you how to build invincible companies with the help of simple and extremely powerful business tools. We offer well-facilitated processes that will take you from the initial comprehension of your business model to the all-important creative innovation stage. At this final stage, you are actively thinking of new ways to redesign your business so that it stays ahead in today's competitive environment.
In short, you will get new perspectives, inspiration and a shared language for investigating new business ideas.
Almost everyone from your organisation can participate in the business model innovation process and many employees have valuable knowledge and insight which may be key to new business innovation.
Our workshops and consultancy will help you implement new and efficient processes for innovation. The business model innovation process by PinPointers is one of the best ways to kickstart a culture of genuine innovation in your organization.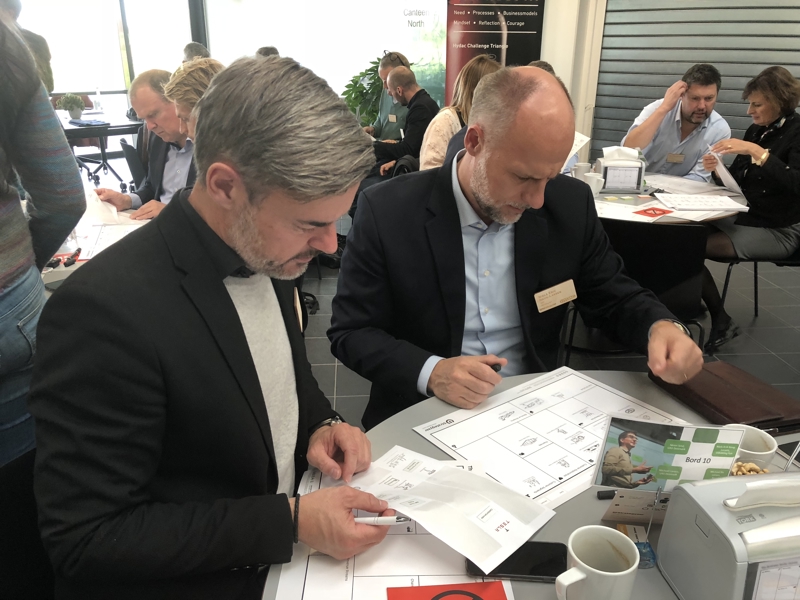 Participants at a Business Model Innovation Workshop by PinPointers
Enter the world of innovation
An entire world of tools and materials is related to the Business Model Canvas. Each tool enlightening a small aspect of business model innovation. In our resources section, we have gathered some essential tools to get you started. You will find the canvases, introductory videos and various other resources.
Dive into the world of business model innovation.
Enjoy!