ITW GSE is part of the large American company ITW. This division specializes in developing Ground Support Equipment, i.e. power supplies for aeroplanes parked in airports. They also supply related refrigeration equipment. The division has two factories: one in Odense and one in Florida in the US. In addition, they have several global sales offices. They have sales offices in Odense, England, France, Dubai and Singapore.
Henrik Olsson is the Vice President of ITW GSE.
Henrik Olsson got to know Michael N. Wilkens through the EGN manager network. Michael N. Wilkens has given several introductions to business development and strategy with Business Model Canvas in this network.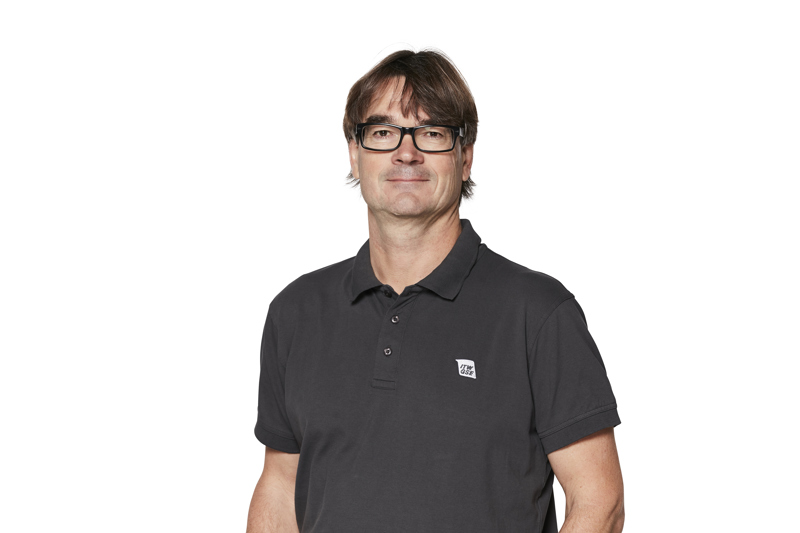 Henrik Olsson
One day, Michael N. Wilkens showed a video about Owlet's inspiring work with the LEAN start-up method. Henrik Olsson found it more than interesting because in ITW GSE they had used a similar procedure creating Minimum Viable Products (MVP) in a product development project. Only, they did not know that they were making MVPs. Neither did they know that it was LEAN start-up.
"So it was really funny when he suddenly showed us this video. I thought: Shut up! We have made this!" he tells.
LEAN start-up process
This was the motivation for the cooperation with Michael N. Wilkens. Henrik Olsson arranged a 3-month process in which Michael N. Wilkens introduced the organization to Business Model Canvas and LEAN start-up.
They completed a process in which Michael N. Wilkens taught a cross-functional team – with salespersons, development people, technicians and managers – about tools and working methods. After this theory session, they started a LEAN start-up process based on one of their own ideas: An automated power supply that could take over the human work rolling cables from their power supply to aeroplanes.

A video MVP
One of the basic principles of the LEAN start-up is to make little experiments which confirm or dismiss assumptions in your business ideas. The purpose is to create insight – cheap and very early in the process – in order to make the right decisions and minimize the risk of the project failing.
One of the good tools for this is the so-called Minimum Viable Product. An MVP is the cheapest and quickest product you can make which provides you with insight into whether or not your idea resonates with the customers' needs in the market.
"Instead of making a product which basically could do everything, we chose to make a video of the power supply which showed how the final product will work," explains Henrik Olsson. "We actually made a product presentation of a product which did not exist but the video showed how the product works. We stood behind curtains and controlled everything and made it work as if it was a real product. We took it to the market and tested it with customers to hear what they had to say and we receive some really good feedback."

New working methods
Through this process, ITW GSE learned what LEAN start-up is. It worked as training for the organization which now understands that it is possible to work in other ways than how work is traditionally carried out.
"We have an organization which understands that it is not necessarily for us to have development projects with the purpose of building a Rolls Royce from day one, after which it will last three years or more before the product reaches the market," says Henrik Olsson.
LEAN start-up avoids the pitfalls in the traditional product development methods. As Henrik Olsson describes them:
"You ask the customer up-front what they would like. You prepare a basic specification, you spend three years developing the product – but you do not go out and test it. You do that as the very last thing when you have the product."
As Henrik Olsson points out, the risk using this method is that after three years, you have a product and you think: "now we have spent three years and we do not even have a product that the customer wants."
It is impossible to predict whether the finished product actually satisfies the customer's critical needs and whether the customer will buy it. Business Model Canvas and LEAN start-up is a method to minimize that risk. It is a new approach to traditional product development which ITW GSE has appreciated learning.
"This has opened our eyes in an organisation where we have been used to doing things in a certain way for 20-30 years."