Infomedia supplies media monitoring and media analyses and offers communication insight to companies and organizations in the private and public sector. They collect everything which is said and written about them across all media channels, i.e. print, web, radio/TV and social media.
The domestic market is The Nordic countries but the media monitoring is carried out globally. When acquiring Opoint Technology in 2018, the company obtained a technology platform which covers more than 170,000 online news sites globally.
Thomas Vejlemand is the Chief Executive Officer of Infomedia.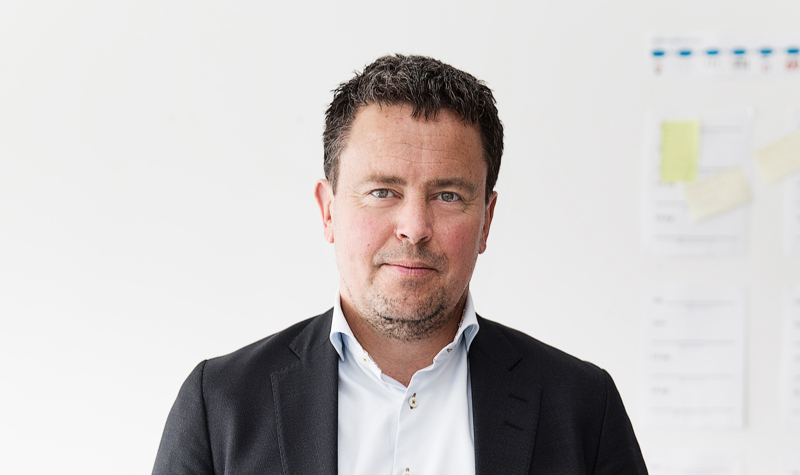 Thomas Vejlemand, Chief Executive Officer
Help to product strategy
In 2018, Informedia acquired a company with 20 employees, Opoint Technology. In 2019, Infomedia acquired three media monitoring companies in The Nordic countries. Michael N. Wilkens was engaged in connection with these acquisitions.
"Michael has facilitated the strategy and consolidation process of our product and system platforms and he has been a strong partner for discussions in relation to prioritisation of performance," explains Thomas Vejlemand.
A professional cooperation
Thomas Vejlemand has been satisfied with the cooperation with Michael N. Wilkens. He has helped us with a strategy process which has set the direction, provided backing internally across counties and competency as well as an action plan for the company which can be implemented. Thomas Vejlemand stresses that Michael N. Wilkens is a very competent facilitator with a very structured methodical and process-oriented approach.

"He is an extremely good coach, mega goal-oriented, very structured and controlled in his approach. He is to-the-point," says Thomas Vejlemand.
"We have obtained a good and focused strategy which we agree on and a good action plan," he continues. "He has been good at coaching and challenging us: Have our thinking been ambitious enough? Have we prioritised correctly? He dives deeply into the process, he is good at giving points of impact, structure and provides a very good reporting from our workshops which makes it easy to continue the work."
Thomas Vejlemand is pleased that Michael N. Wilkens has succeeded in involving the entire team in the strategy process.
"The form of our process has allowed us to align the entire team so we agree on approaches and subsequent progress," he explains.
"He has done a very good job. Everybody has been happy to work with him."